The crazy world of franchise cricket
Episode 14 out today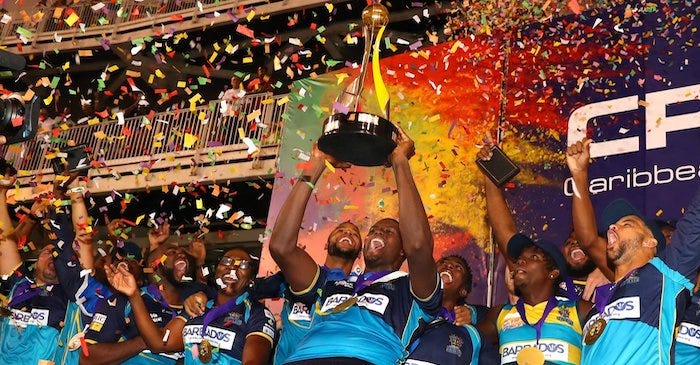 🚨NEW PODCAST🚨
On the eve of the CPL draft we sat down with Jarrod Kimber (@ajarrodkimber) to record our latest podcast and talk T20 franchise cricket.
This isn't a death by stats podcast episode rather an irreverent look behind the scenes of running a CPL team.
We look at why teams win, lose and everything in between in the crazy world of franchise cricket.
Want to know why St Lucia picked 5 openers in 2018 but still only made 69 all out then this is probably the podcast for you?
Make it your business to follow Jarrod, if you dont already do so. You can follow his substack here. No one produces better cricket and sports content than him.
You can find our podcast and this episode on all major platforms.
Click here to find us on Spotify - Caribbean Cricket Podcast.
Click here to find us on Apple - Caribbean Cricket Podcast
If you listen on Apple please leave a review/rating. It really helps to grow the podcast.
Please also subscribe to our newsletter to receive content like this on a daily/weekly basis.
Want to know anything don't hesitate to engage with us and leave a comment below or reply to us when this arrives in your email inbox.