Discover more from Caribbean Cricket News
The media outlet for all cricket news and analysis from the Caribbean.
The History of West Indian players in England
Giles Wilcock unearths historical accounts of West Indian players in English cricket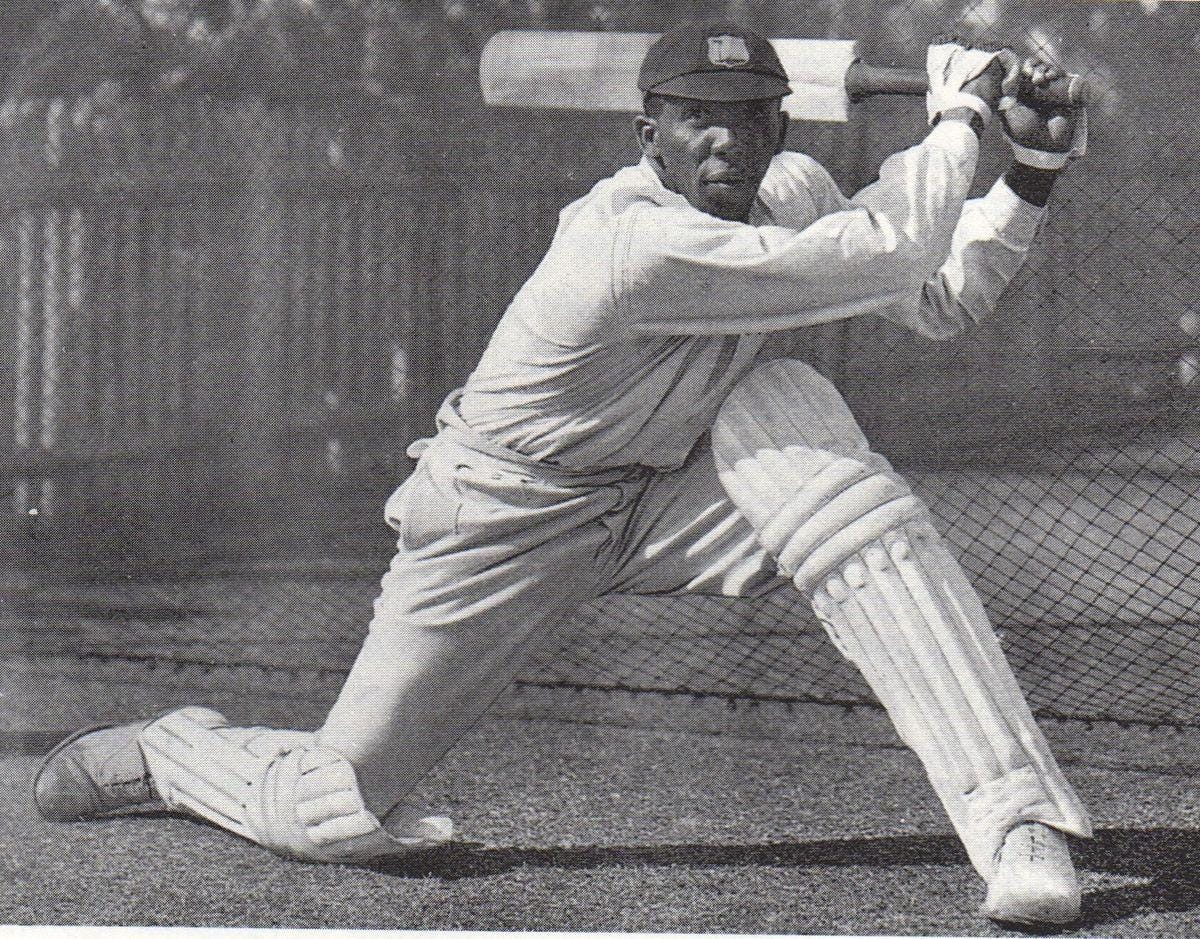 At the end of the most recent England v West Indies Test series, Jason Holder was asked  ways that English cricket could repay his team for touring in challenging circumstances. One of his suggestions was to give more West Indies players the opportunity to appear in county cricket. This was something others had mentioned too; generally those who did so were commentators, mostly of a similar generation, who remembered the days in the 1970s and 1980s when many West Indians had played county cricket.
For them, and perhaps for Holder, this was a cherished practice going back fifty years. But the long and complicated relationship between the West Indies and English cricket stretches back, far beyond the 1970s and 1980s, to the beginning of the 20th Century.
Official overseas players were allowed into the County Championship from the 1968 season: the first West Indian recruits included some legends of the game, such as Garry Sobers, Rohan Kanhai and Lance Gibbs. But the phenomenon of overseas players dates far beyond that. The difference in 1968 was that qualification rules were relaxed; before this, any overseas player wishing to play in the County Championship generally had to serve a one-year qualifying period living in the county for which they wanted to play. This was obviously not an attractive proposition for most overseas cricketers, but for a variety of reasons some West Indies Test players did appear in the County Championship before 1968. 
There were not many, and none combined a Test career with a county one, as later players could. In most cases, these players either lived in England – and therefore qualified for a county – before playing for the West Indies, or moved to England after their Test career ended and qualified through residence.
In total, there were seven West Indies Test players to make their debut in the County Championship between 1946 and 1967: Keith Boyce played for Essex from 1966 to 1977; Sonny Ramadhin played for Lancashire in 1964 and 1965; John Shepherd played for Kent from 1966 to 1981 (and later for Gloucestershire); Ron Headley played for Worcestershire from 1958 until 1974; Roy Marshall played for Hampshire from 1953 to 1972; Michael Frederick played for Derbyshire in 1949; and Dr CB Clarke played for Northamptonshire from 1946 to 1949 and Essex in 1959 and 1960.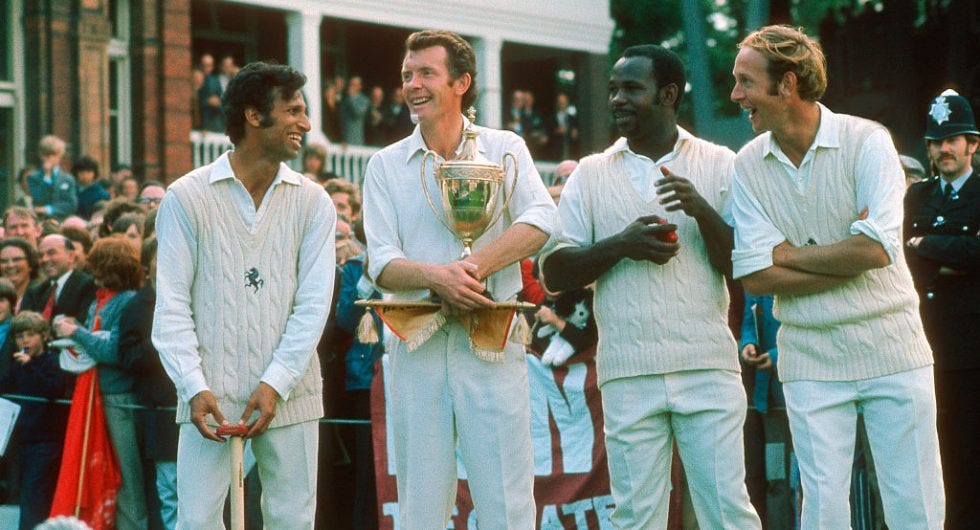 John Shepherd (Kent stalwart) pic: Getty
It was a different matter in league cricket however, where there were no residential qualifications and players came from all over the world, not least from the Caribbean. These included some of the world's best players, and as might be expected, their records in league cricket are extraordinary. For example Everton Weekes, who died on 1 July this year, scored a total of 9,069 runs in seven seasons at Bacup, with an average of 91.60; Clyde Walcott averaged over 75 at Enfield; Charlie Griffith took 201 wickets for Burnley at an average of 7.84; and Wes Hall had 329 wickets for Accrington at an average of 11.25.
Other stars of the Test team to appear in various leagues in the 1950s and 1960s included Garry Sobers, Frank Worrell, Conrad Hunte, Seymour Nurse, Basil Butcher, Sonny Ramadhin and Roy Gilchrist. At a time when cricketers were not well paid, star players would have received a generous wage.
Yet the history of West Indian players in England can be traced back before this, even before the Second World War. Here is where we encounter Learie Constantine, who famously played league cricket for Nelson in the Lancashire League. His achievements almost defy belief: in nine seasons, he scored 6,363 runs at an average of 37.65 and took 776 wickets at an average of 9.50. His best performances were 192 with the bat (scored out of a total of 284 for nine in 53 overs) and, with the ball, figures of 6.1-1-10-10 (the opposition were bowled out for 12 in 12.1 overs). Constantine's consistency was astonishing, Largely thanks to his performances, Nelson won the league in seven of his nine seasons and never finished lower than second. Additionally their attendances skyrocketed as crowds flocked to see Constantine; other clubs also benefitted from his presence, and the financial windfall made Nelson a wealthy club. As a result, Constantine was paid more than any cricketer in England – including Test and county players – and probably more than any other professional sportsman.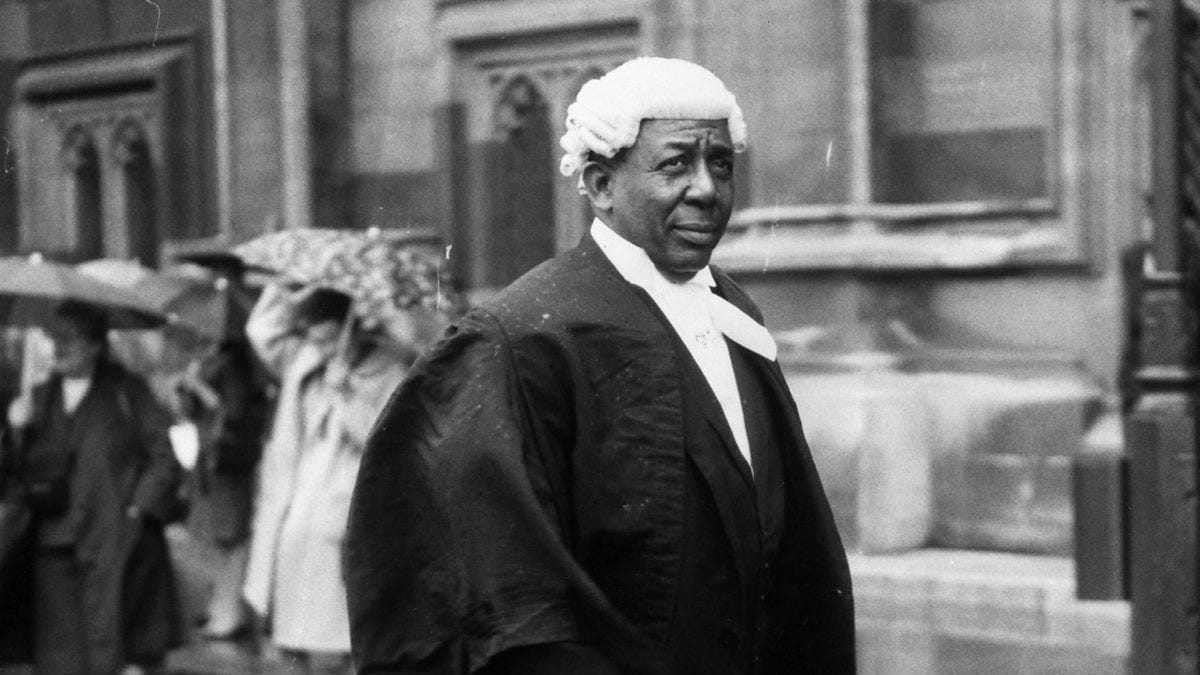 Should the Wisden Trophy have been named after Learie Constantine?
Constantine's achievements do not stop there: he later qualified as a barrister, became a politician in Trinidad and joined the House of Lords. A man who had deep connections with both England and the West Indies, he would have been a perfect candidate to name the new trophy to be contested between England and the West Indies to replace the Wisden Trophy; but the authorities instead went for the more modern names of Botham and Richards.
Constantine was not the only man to play English league cricket in the 1920s and 1930s. These decades were the first in which league clubs realised that signing a top overseas cricketer could bring them success on and off the field. Constantine was not quite the first – the Australian fast bowler Ted McDonald preceded him at Nelson – but he redefined what a successful overseas player could do.
What is often overlooked is that Constantine was not the only West Indies Test player involved in English league cricket in 1929: his team-mate George Francis had also agreed a deal to play in England for 1929, albeit in the less prestigious Durham League for Seaham Harbour Cricket Club. He was a success there, and spent several happy seasons at the club. Constantine and Francis were followed by several of their Test colleagues as many Lancashire League clubs followed Nelson's successful strategy of recruiting overseas stars: in the 1930s, Edwin St Hill, Ellis Achong, George Headley and Manny Martindale had productive careers in the leagues.
In this period, however, none of these league players progressed to County Cricket, although they would have qualified by residence. While Ted McDonald eventually played for Lancashire, a suggestion that Constantine could do the same was rejected by the team, who refused to have a black player join them. 
Only one West Indies player managed to play county cricket between the wars. John Cameron played for Somerset between 1932 and 1947. He was the son of a doctor who played on the first ever tour of England by a West Indian team in 1900; born in Kingston, Jamaica, Cameron went to school in Taunton which earned him a residential qualification for Somerset. The possessor of a devastating leg-break at a young age, he made a profound impression as a schoolboy: in 1932, he took all ten wickets in an innings in a schools match at Lord's. He was hurried into the Somerset team at the age of 18, but suddenly lost his leg-break. Instead, he turned himself into a decent middle-order batsman and off-break bowler and studied at Cambridge. He played for four years in the University first eleven, at a time when both Oxford and Cambridge had strong teams. Perhaps a little disillusioned with cricket, he married and returned to Jamaica where he became a school teacher.
He was an obvious choice for the West Indies team that toured England in 1939 and was in fact appointed vice-captain. He played in his only two Tests during that series, without distinguishing himself. After the war, he returned to Somerset, working as a teacher, and played for the county three times in 1947.
Compared to those who followed him, Cameron was never a professional, playing as an amateur throughout his career. At the time, there was a profound distinction between amateur and professional cricketers; the former were viewed as a better social class and so all captains were amateurs. As such, Cameron would have been a candidate to lead Somerset, but there were rumours (which Cameron later denied) that the Somerset Committee turned down his offer to captain the team because of his colour. Even if the rumour was untrue, Cameron certainly faced racism: although he appears to have been popular with the Somerset team, his nicknames included "Monkey" and "Snowball".
Before Cameron, there were also rumours that an English county had approached Joe Small, an all-rounder who toured England in 1923 and 1928, but he turned them down. But even Small would not have been the first West Indian to play county cricket.
To find the first, we need to go back beyond the First World War. In 1906, the all-rounder Sydney Smith was part of the West Indies team that toured England. Smith was born in Trinidad, but like many of those who dominated West Indian cricket in this period, he was white. Following his success in 1906, he stayed in England and qualified for Northamptonshire, for whom he played as an amateur between 1909 and 1914; he later assumed the captaincy. He toured the West Indies with two MCC teams before the war, playing against his former side. During the First World War, he moved to New Zealand where he enjoyed a late flourish to end his career; he even represented New Zealand before retiring in 1926.
But even Smith was not the first West Indies cricketer in the County Championship. He was preceded by Charles Augustus Ollivierre, the biggest success of the first West Indies team to visit England in 1900. Born in St Vincent in 1876, but schooled in Trinidad, Ollivierre came from a family with a strong cricketing background. He was one of only five black players included in the 1900 team, the result of a policy which deliberately excluded non-white players from regional cricket.
In fact, black players were only included in the team after a realisation that an all-white side would have been desperately uncompetitive against English teams. As it happened, the black players (who included Learie Constantine's father) were the leading performers in the team, but none did better than Ollivierre.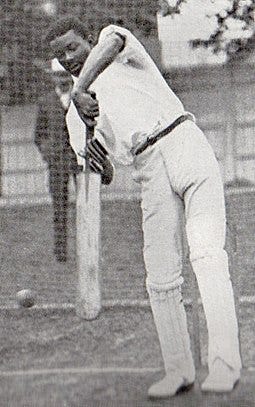 Charles Agustus Ollivierre (the first West Indian in the County Championship)
During the tour, Ollivierre was approached by Derbyshire County Cricket Club and invited to play for them. It was a common, albeit controversial, practice for counties to encourage "colonial" cricketers to qualify in this way, and Derbyshire seem to have decided to offset any criticism by having Ollivierre play as an amateur.
He settled in Glossop and worked as a clerk in the offices of Samuel Hill-Wood, a local businessman associated with Derbyshire cricket. Ollivierre spent the whole of 1901 and 1902 qualifying (at the time, there was a two-year qualification period) appearing in a handful of non-Championship matches in the meantime.
Between 1903 and 1907, Ollivierre played 91 County Championship games for Derbyshire, scoring 3,854 runs at 23.93, an average which was respectable in a period of difficult batting pitches. His most successful season was 1904, when he scored 1,268 runs. The most remarkable match of his career came against Essex at Chesterfield that season. He scored 229 and 92 not out as Derbyshire defeated Essex by nine wickets after conceding a first innings total of 597. At the time, Wisden described the win as "the most phenomenal performance ever recorded in first-class cricket" and called Ollivierre "the dominating figure in a remarkable match". A story of highly-suspect provenance says that, a little worse-for-wear after celebrating his great innings, he told his captain that he felt so ill that the spire of Chesterfield church looked like it was going to fall down – the spire is famously crooked, which he supposedly had never noticed before.
After this, Ollivierre faded, hampered by problems with his eyesight, but scored an unbeaten 64 against the 1906 West Indies team which included his brother Richard. Eventually, his eye problems forced his retirement from first-class cricket. He became a commercial traveller and lived in various places before settling in West Yorkshire. He continued to play club cricket, and during the 1920s and 1930s went annually to Amsterdam where he coached schoolboy cricketers and worked with the "Amsterdam Cricket League". He was still working as a coach at the outbreak of the Second World War, and he died in Pontefract in 1949 at the age of 72.
Ollivierre was not only the first West Indian to play full-time cricket in England, he was the first black cricketer to appear in the County Championship. Perhaps surprisingly, he seems to have encountered little racial prejudice. Contemporary reports were generally complimentary; although his colour was occasionally mentioned in passing, it did not form part of any judgement of his cricketing ability. In general, he was referred to as "Mr Ollivierre", the conventional way that amateurs were described in the press.
Spectators never treated him with hostility – on the contrary, he appears to have been very popular. However, at least one of his team-mates, Bill Storer, may have had an issue playing alongside a black cricketer, according to a later account. 
But he was fondly remembered in Derbyshire as a very attractive – if reckless – batsman. Later writers recalled a stylish batsman who perhaps did not do full justice to his talent – although there is a touch of stereotyping him as an "exotic" cricketer who was expected to play in a certain way. 
The many West Indies players who played over the following hundred years were following in the footsteps of Charles Ollivierre. If Jason Holder's hopes are realised, and some of his players join an English team, they would be extending a practice that dates back far longer than most people realise.
Giles Wilcock
If you'd like to contribute to Caribbean Cricket News do let us know as we are always open to new ideas and suggestions.
Leave a comment below or reply via email with your response to Giles's article. Your interaction is what helps grow the community and we appreciate every response.